Product Show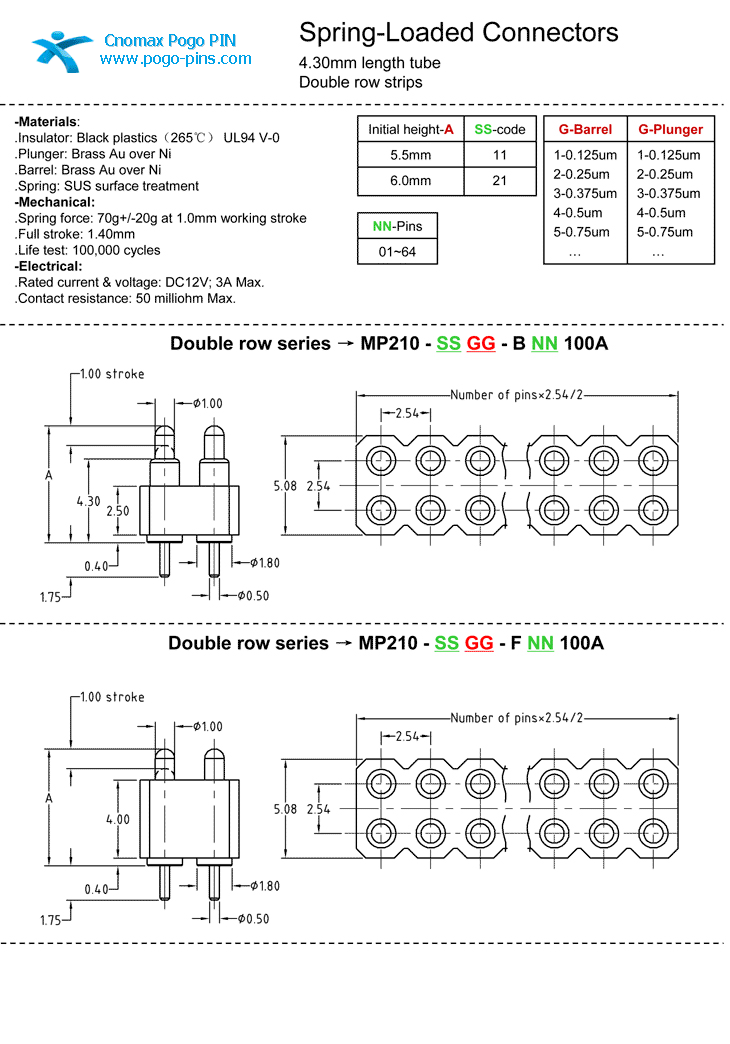 Pogo Pin-DIP-2.54mm pitch-double row-H5.5-6.0mm
Product Numbers:2016731171319
Product description:DIP-2.54mm pitch-double row-H5.5-6.0mm
INTRODUCTION: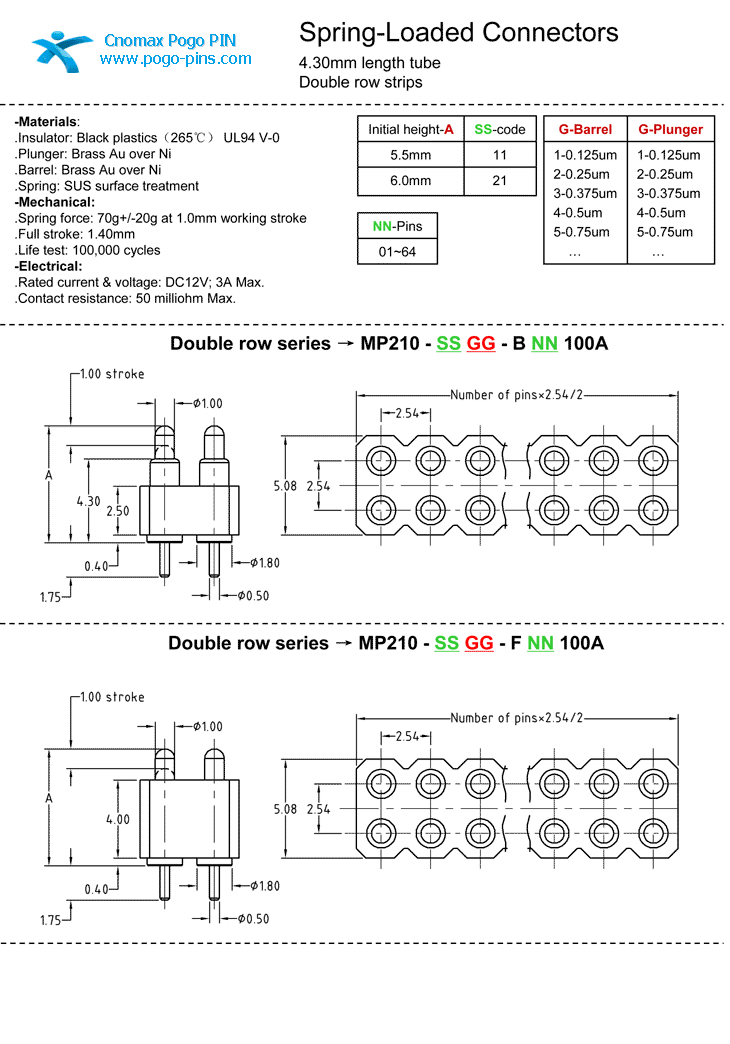 Pogo Pins Test
A new concept of compromise impedance match design is proposed for pogo pin with various signal-ground patterns. To begin with, the methodologies of equivalent circuit modeling for single-ended and differential pogo pins are described. A de-embedding technique is proposed to eliminate the effect of a specialized test fixture for the characterization of the pogo pin . Good agreement is found from the comparison between measured and simulated results, which validates the modeling and simulation methodologies. Then, the reflection of pogo pins with various signal-ground patterns is investigated and the optimal pin radius to pitch ratio is found to be 0.20-0.21, thereby achieving a return loss better than 15 dB for all these patterns in both single-ended and differential configurations from dc to 10 GHz. In addition, the effects of pin length are considered and a general design chart is constructed for determining the pogo pin geometry and the applicable impedance range to meet the specification on the return loss. Several compromise impedance design applications demonstrating the proposed methods are given.
How to choose Pogo Pin Item No. ?
Example as follow :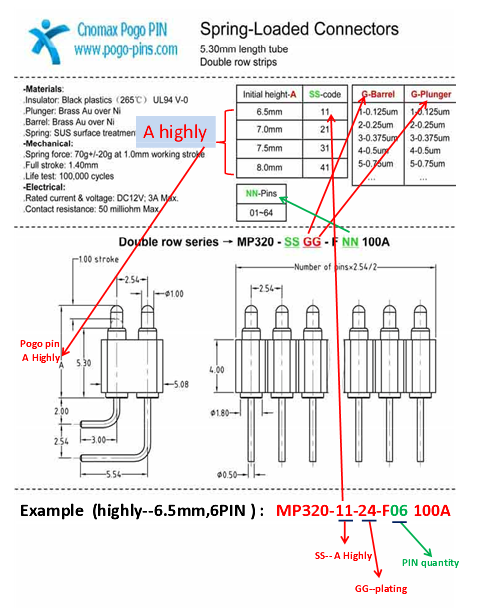 How to order:
1.Please tell us which Pogo Pin will you need,And you can selected from the product catalogue(we have SMT,DIP and Soldering style)
2.We will offer our best price for you.
3.After you confirmed the price,we start to prepare the sample(usually within one week)
4.After you confirmed the sample,you place an order.(you can T/T,or pay to our Paypal)