Product Show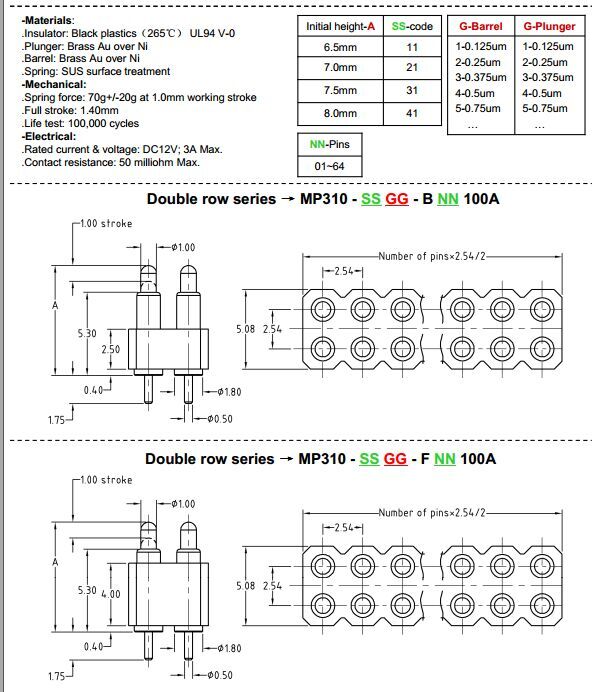 Pogo Pin-DIP-2.54mm pitch-double row-H6.5-8.0mm
Product Numbers:201673117144
Product description:DIP-2.54mm pitch-double row-H6.5-8.0mm,Pogo Pin Design for PCB
INTRODUCTION:
Pogo Pin Design for PCB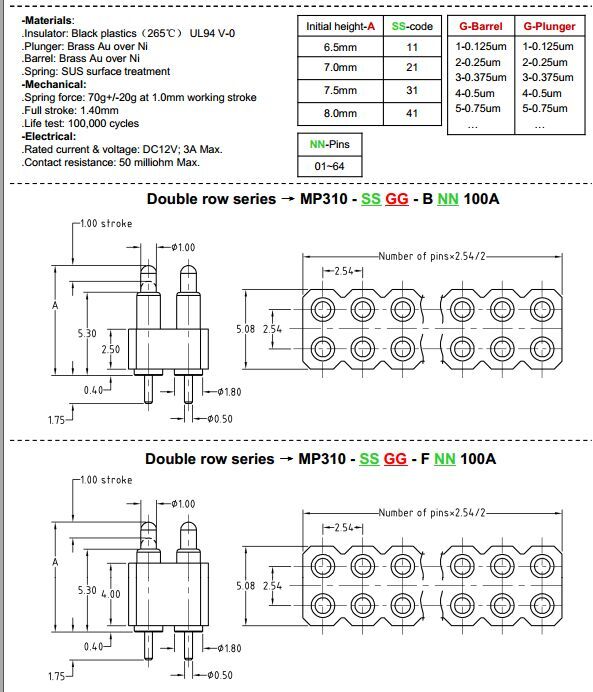 With high demands on the current-carrying capacity (> 3A), the bias design is complemented by the Pogo Pin design. When the piston and the pin sleeve a Pogo Pin does not connect properly at high currents due to insufficient lateral forces, it can lead to a strong heating of the compression spring. To prevent this, the previous three components of a spring contact pin (piston, compression spring and sleeve) are complemented by a stainless steel ball as a fourth component at Pogo Pin design. This ball is integrated between the piston and the compression spring. The result is an increased spring force, which leads to a guaranteed contact of the piston and the sleeve. The current flow is redirected to the sleeve over the steel ball.
How to choose Pogo Pin Item No. ?
Example as follow :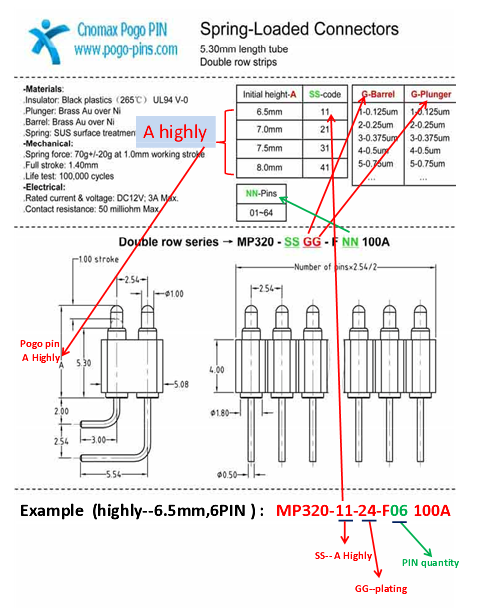 How to order:
1.Please tell us which Pogo Pin will you need,And you can selected from the product catalogue(we have SMT,DIP and Soldering style)
2.We will offer our best price for you.
3.After you confirmed the price,we start to prepare the sample(usually within one week)
4.After you confirmed the sample,you place an order.(you can T/T,or pay to our Paypal)