Product Show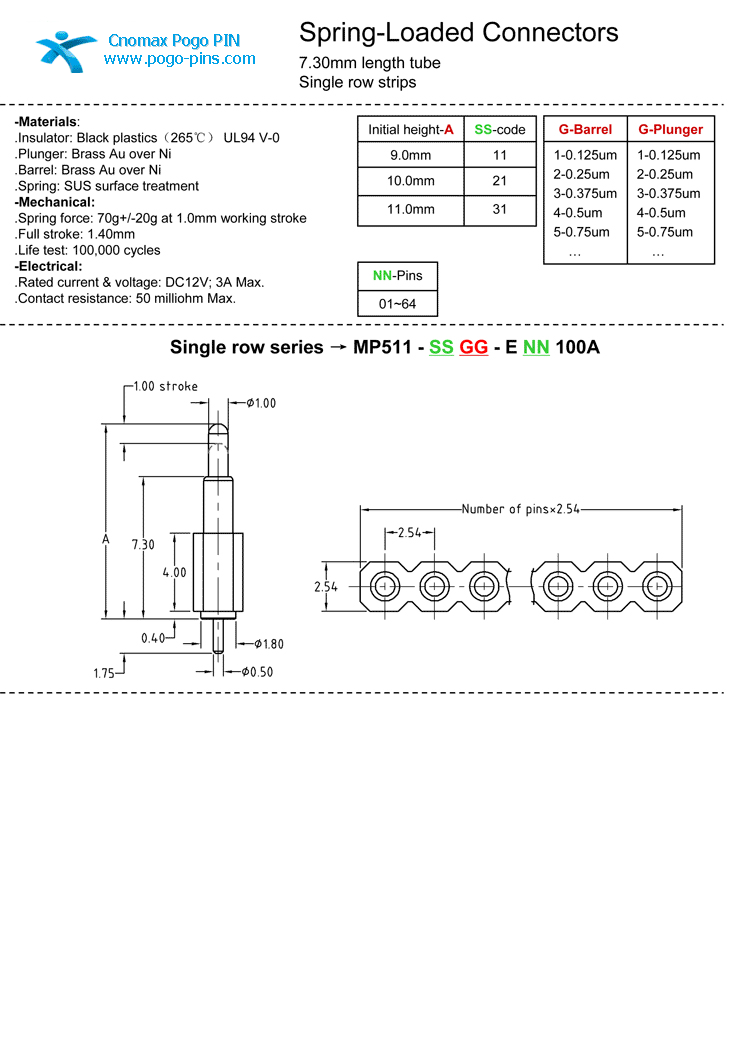 Pogo Pin-DIP-2.54mm pitch-double row-H9.0-11.0mm
Product Numbers:2016731171441
Product description:DIP-2.54mm pitch-double row-H9.0-11.0mm
INTRODUCTION:
Pogo Pin Design
In order to guarantee a 100% contact of the piston with the pin sleeve, the bias design is used. In this design the piston is chamfered at its end at an angle of up to 18 ° and inserted into the pen cover. Thus, a 100% contact of the piston with the Pogo Pin sleeve is guaranteed upon actuation of the spring contact pin. This reduces the signal interference significantly as a result of vibrations. The bias design is applied in almost all Pogo Pin probes with a length of 3.5 mm. For smaller constructions the so-called Back Drill Design is applied. To achieve the desired customer-specific spring force, in this design the spring used is longer than the hollow piston
How to choose Pogo Pin Item No. ?
Example as follow :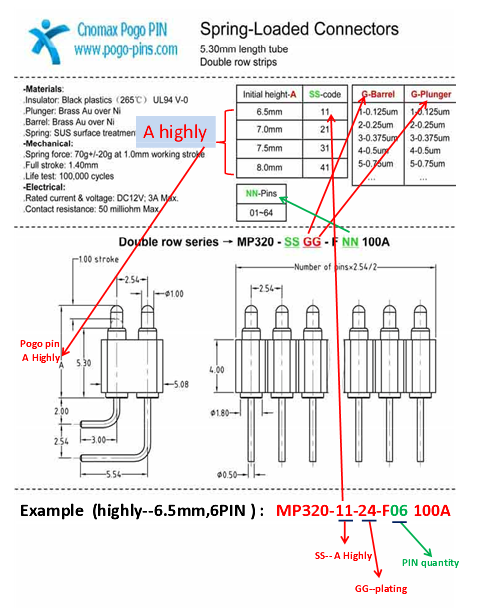 How to order:
1.Please tell us which Pogo Pin will you need,And you can selected from the product catalogue(we have SMT,DIP and Soldering style)
2.We will offer our best price for you.
3.After you confirmed the price,we start to prepare the Pogo Pin sample(usually within one week)
4.After you confirmed the sample,you place an order.(you can T/T,or pay to our Paypal)