Product Show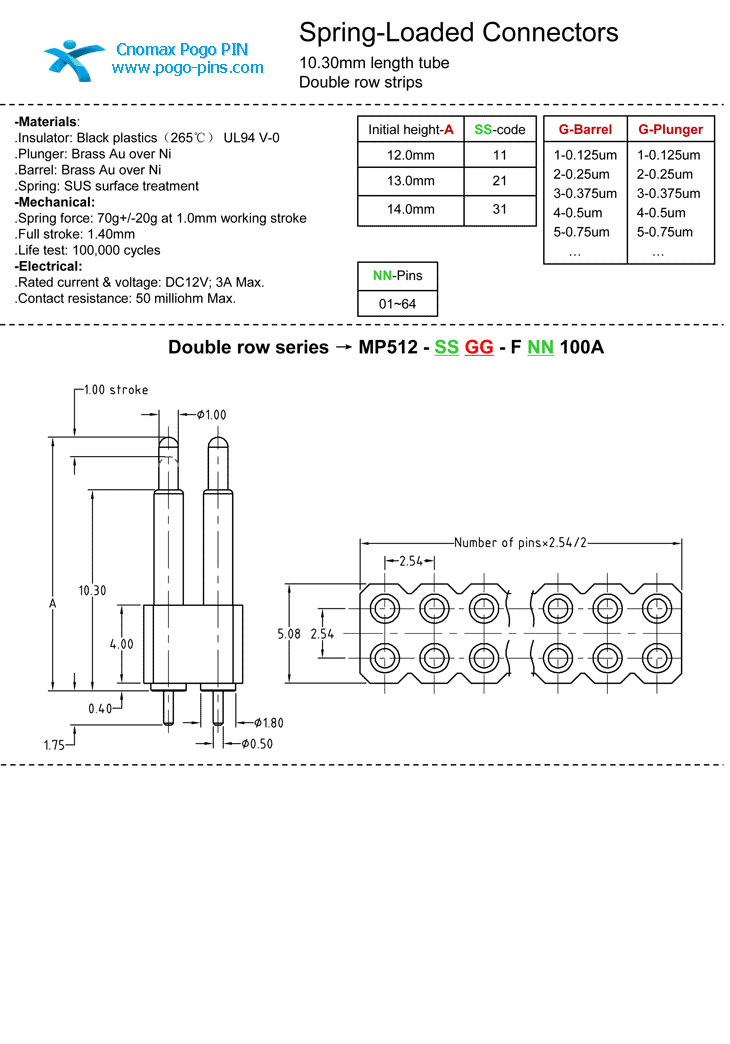 Pogo Pin-DIP-2.54mm pitch-double row-H12.0-14.0mm
Product Numbers:2016731171527
Product description:DIP-2.54mm pitch-double row-H12.0-14.0mm
INTRODUCTION: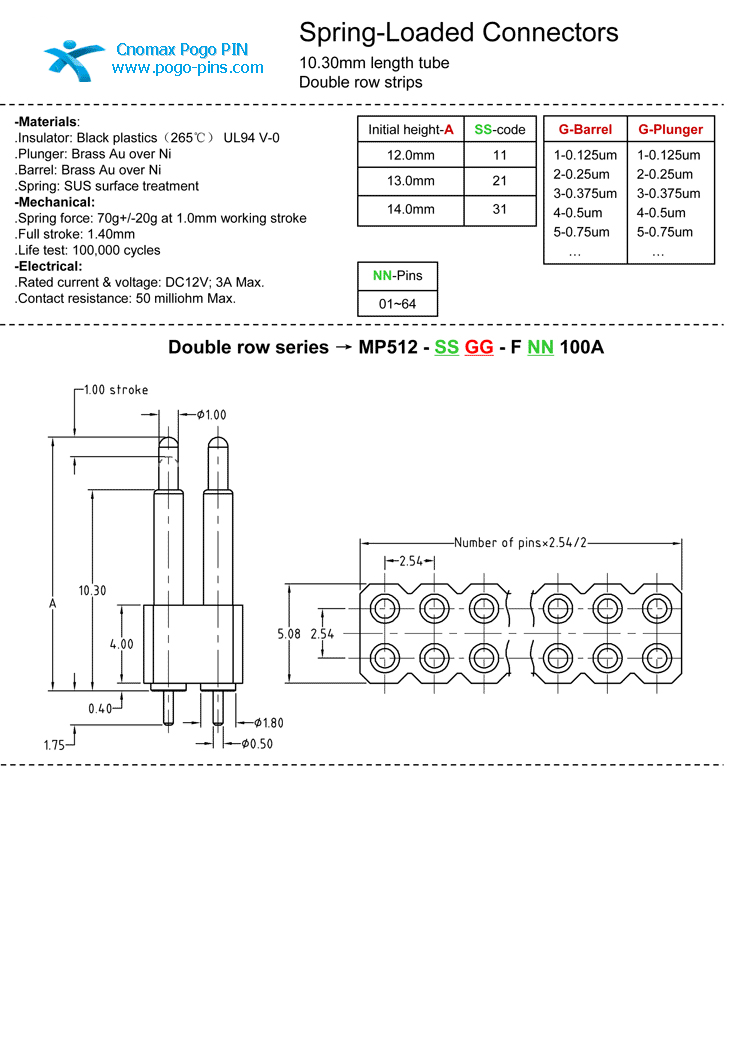 Pogo Pin Plating
High electrical conductivity is a key criterion in choosing gold to plate the plungers. Gold offers at the same time excellent protection against corrosion and oxidation. The barrels are normally plated twice (firstly with 1-2 µm Nickel followed by 0.1-1µm Gold). Excluding stainless steel springs, springs are coated with gold or silver.
Alternatively, we offer other precious metal plating of the plunger with (Nickel or Rhodium, etc.) where product application requires this or the customer requests a specific plating for Pogo Pin.
How to choose Pogo Pin Item No. ?
Example as follow :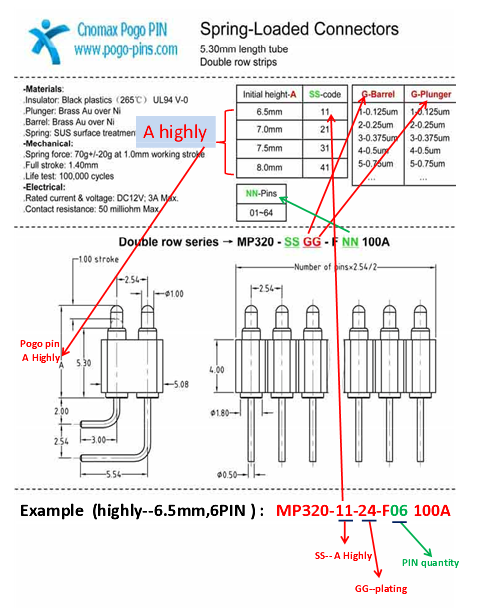 How to order:
1.Please tell us which Pogo Pin will you need,And you can selected from the product catalogue(we have SMT,DIP and Soldering style)
2.We will offer our best price for you.
3.After you confirmed the price,we start to prepare the Pogo Pin sample(usually within one week)
4.After you confirmed the sample,you place an order.(you can T/T,or pay to our Paypal)