2021-4-21 21:20:18
Why choose C3604 material for pogo pin ?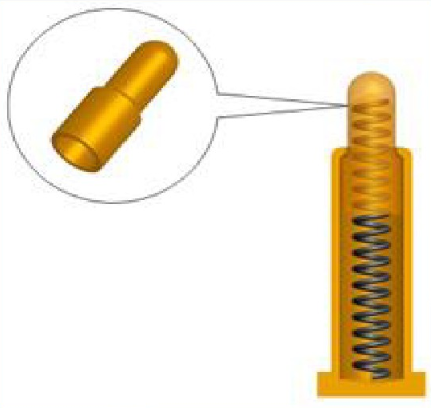 1. High compressive strength for pogo pin
C3604 copper is the profile of copper raw material. This type of copper has high strength and can maintain a stable structure during application. It is not easy to suffer from external influence in the structure.
2. High wear resistance for pogo pin
Because of the characteristics of copper, copper profile has a good tolerance, in the application of it is not easy to deformation, damage and so on under the influence of external forces.With this advantage and characteristics, this type of copper can have a very good performance in long-term application.
3. Good extension and plasticity for pogo pin
With good extension plasticity, when the copper profile is processed into the application of Pogo Pin, it can resist the negative impact of external forces with this characteristic, and avoid the impact of external forces. This type of copper can show a stable and firm application effect.
4, the structure is firm for pogo pin
With the characteristics of high compressive strength and good endurance, the whole structure of the copper profile must be very appropriate. Such a structure can be used stably and reliably and always play its role normally.
5, long service life for pogo pin
Because of its excellent characteristics and many advantages, the copper profile can effectively avoid the negative effects of various external factors when it is used, so the copper profile will have a long service life.