2021-6-10 9:47:05
The structure of Pogo pin connector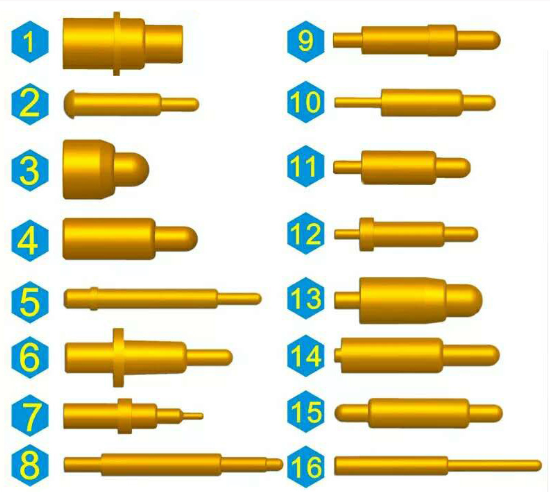 With the progress of the market and the development of product technology, more and more consumers not only pay attention to the multifunction of products, but also pay attention to the appearance and shape of products.The pursuit of exquisite appearance, small and thin body.But trying to build and design such a product is a big challenge for most electronics engineers.Due to the consideration of the structural design space and the standard specifications of the connector, it is difficult for engineers to have a good choice to achieve.The spring needle has obvious advantages in both function and appearance. Its advantages are reflected in the use of structure space, assembly cost, service life, sample cycle and cost.
Current is the main function of the spring needle, ranging from 20mA to 10A.This mainly and spring needle diameter, height and electroplating requirements have strict regulations.
The needle of
POGOPIN
spring needle is required by the design, and the surface is required to be smooth into a small circular hemispherical shape.But Tekhanze slits the end of the needle in contact with the spring.Do you know why?This is to ensure that the needle stays in contact with the tube while it is working.This design concept can ensure the stable conduction of the product.In addition, the reverse drilling design is the best choice for small size connectors, as it can meet customers' elastic requirements.
This design allows the length of the spring to exceed the length of the needle, because in the case of space constraints, the design of the backhole is conducive to achieving a more stable elastic stroke.However, the design of flat bottom can not contact the needle and the needle tube in some conditions, so the current can not go through the needle tube. The wall of the needle tube will go straight along the spring, which will cause too much resistance and greatly reduce the voltage.
If you want to know more details about
pogo pin
.
Please contact Cnomax Pogo Pin Factory
Contact: Jerry
Skype: jerry_shi2010
Phone: +86-13652508770
Address: ChanFu Dong Road,XiaoBian Village, ChangAn Town,DongGuan City,GuangDong,China