2021-8-2 13:10:23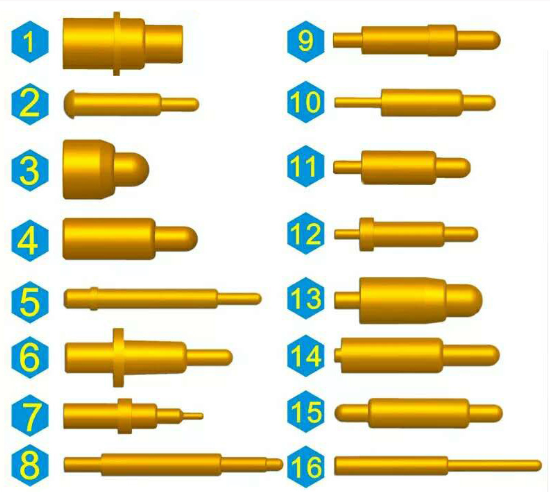 How to optimize the Pogo pin internal ?
Nowadays,
Pogo pin
is a common connector in our daily life, which is used to connect and transmit signals in devices such as mobile phones, drones, POS machines and intelligent robots.If the spring pin failure, then the use of the entire equipment will be affected.So in what ways can the spring pin be optimized?
1, pogo pin inclined plane structure
This design concept of the spring-needle manufacturer ensures a stable contact impedance, but also ensures that the product can conduct stable electricity.
2, Pogo pin backdrilling structure
Spring-needle manufacturers design matching springs that exceed the length of the needle.Therefore, under the condition of limited space, stable elasticity and stroke can be achieved through reverse drilling design.
In the manufacturer's design, because the spring needle cannot be touched under certain circumstances, if the current cannot pass through the needle, the wall of the tube will follow the spring, resulting in too much resistance, low voltage and unstable current in the electronics.
Cnomax POgo PIN Factory is a precision connection as the leading, technology development as the core, set research and development, production, sales as one of the high-tech enterprises.The main products are: POGO PIN, POGO PIN connector, magnetic connector, magnetic charging data line.Our products are widely used in intelligent wearable, mobile communication, digital camera, automobile, medical equipment and other fields.You are welcome to consult if necessary.
If you want to know more details about pogo pin.
Please contact Cnomax Pogo Pin Factory
Our sales: Pogo Pin,Spring Loaded Pin,Pogo pin connector,Connectors PIN,magnet charging connector, wire connector,precision automatic lathe parts,military special connector,lead-free halogen-free precision connectors and other electronic product parts.

Cnomax Pogo pin factory
Contact: Jerry
Skype: jerry_shi2010
Phone: +86-13652508770
E-mail: [email protected]
Address: ChanFu Dong Road,XiaoBian Village, ChangAn Town,DongGuan City,GuangDong,China