2021-9-2 15:43:05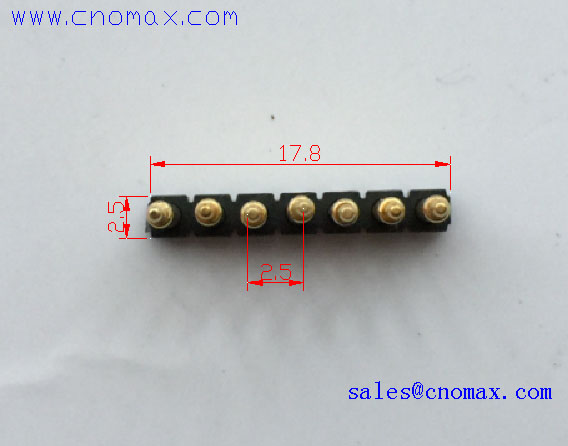 How to Custom all kinds of pogo pin connector?
Cnomax Pogo Pin Factory is a factory specializing in custom
Pogo pin
for different customers' requirements. If you have such requirements, please send your design drawings to us:
[email protected]
, and our business staff will reply to your email as soon as possible.
Or you can send us your size sketch,and then tell us the current and voltage you need to pass,and the force of Pogo pin.Our engineers can design Pogo pins according to your requirements.
Since it is
custom Pogo pin
, it is best to tell us the usage scenario of pogo Pin required and the requirements of assembly, and we can give a reasonable suggestion.
Custom Pogo pin requires the following parameters:
1. What is the maximum current through Pogo pin?Because only after we know the current, can we determine the thickness of gold plating of Pogo pin, so that we can save your cost better.
2. The force of Pogo pin, if you need to use pogo pin under heavy pressure, we will design the strength of spring according to the actual requirements, so as to better extend the life of Pogo pin, so that your products can achieve the best use effect.Because we have our own spring production workshop, we can quickly adjust the force of Pogo pin, which can speed up the ordering of samples and give you a better verification of product effects.
How to order:
And We can design based to the customer's requirements
2.We offer you our best price
3.After you confirmed the price,we start to prepare the sample(usually within one week)
4.After you confirmed the sample,you place an order