2021-9-14 12:59:26
Assembly and structure of Pogo pin
Pogopin connector, a well-known precision electrical connector, has many names, spring thimble connector, pogo pin connector; this article mainly introduces the structure of pogopin connector, and the advantages and disadvantages of various structures, convenient Everyone chooses the appropriate pogopin connector product according to the characteristics of their own products.
Everyone knows that the pogo pin is composed of a needle, a needle tube, and a spring. The multi-pin connector has a plastic base for easy assembly.
The needles of pogopin connectors have three structures:
1.




Flat type pogo pin Plunger:

This design will cause the needle and the needle tube structure to be inaccessible under certain conditions, which will cause the current to not go through the needle tube, and the tube wall will follow the spring, which will lead to excessive resistance and a sharp drop in voltage, leading to electronic products Instantaneous power failure

2.




Inclined plane type pogo pin Plunger:

In order to ensure that the needle is in 100% contact with the needle tube when working, we cut the end of the needle that is in contact with the spring into a bevel. This design concept can ensure a low and stable contact impedance, and can absolutely ensure the stable conduction of the product.

3.




Back drilling type Pogo pin Plunger:

This design is the best choice for small size connectors. Can meet the elasticity requirements of customers. The length of the matching spring of this design can exceed the length of the needle tube. In the case of limited space, the design of reverse drilling can obtain stable elastic force and stroke.

The needle tube structure of the pogopin connector is more complicated, and the common ones are: flat bottom type, with tail pin, with bent tail pin, head type, spherical bottom, etc.

4.

Pogo pin Body:

The design of the needle tube of the pogopin connector will be designed in accordance with the customer's structural space and the functional requirements of the product as well as the guarantee of life. Can provide common and opposite design options.

5.




Pogo pin Spring:

Processing technology: Precise computer machining can ensure the dimensional accuracy, the accuracy can reach 0.02mm, and the product life can reach more than 100,000 times.

Material: stainless steel SUS304, music steel wire.
The above three structures can be combined into a complete pogo pin product, and the plastic bottom can be combined into a multi-pin pogo pin connector product of various styles. The main parameters of the pogopin connector are as follows:
Contact resistance: dynamic contact resistance is less than 30mΩ
Insulation resistance: greater than 500MΩ
Elasticity: customized according to customer requirements, ranging from 50 to 500 grams
Dimensional accuracy: length direction can reach 0.05mm. Diameter direction can reach 0.01mm
Service life: more than 10,000 times
Welding method: suitable for surface mount soldering, wave soldering, and hand soldering.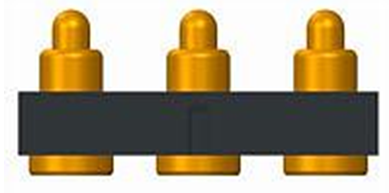 About Pogo pin Type, it can be divided into the following types:
1. SMT/SMD TYPE: This design effectively improves the SMT placement speed,Good stability, the bottom of the plunger for the flat design, easy and PCB board welding,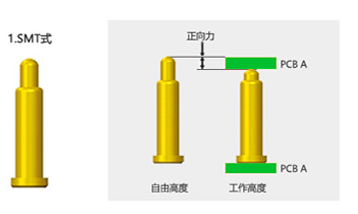 2. DIP type: the design better improve the back welding effect ,Plunger tail with a positioning pin, and when it with PCB board welding, there will be no migration phenomenon, good positioning effect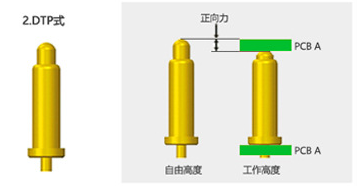 3. Double head type: Since both ends can be turned on flexibly,Double-headed design, so that engineers in the board-to-board two-way connection with more space flexibility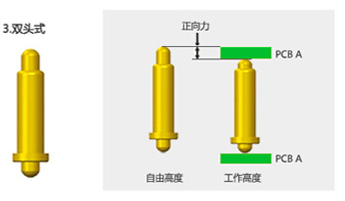 4. Solder cup type: Mainly for the design of high current and back welding wire,Applicable to the cable end, easy to wire and welding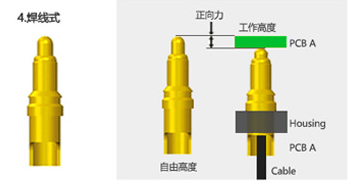 5. Right angle type: Mainly for the design requirements that need to be turned on at the side , Can save the internal design space very well.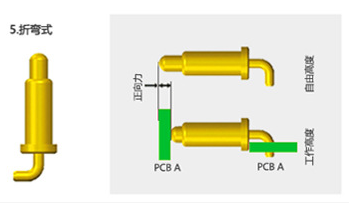 6. side solder type:Mainly for different PCB conduction designs, Can effectively save the space of the internal structure of the product.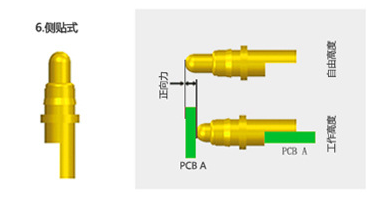 7. Screw thread type: Special specifications of the product to meet the different needs of customers, according to the needs of customers to customize.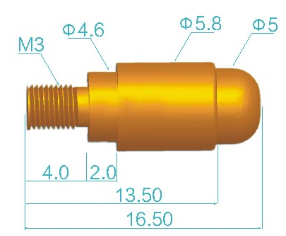 When we choose Pogo pin, as long as we use the above types, we can basically meet various design requirements.
If you want to know more details about pogo pin.
Please contact Cnomax Pogo Pin Factory

Our sales: Pogo Pin,Spring Loaded Pin,Pogo pin connector,Connectors PIN,magnet charging connector, wire connector,precision automatic lathe parts,military special connector,lead-free halogen-free precision connectors and other electronic product parts.
Cnomax Pogo pin factory
Contact: Jerry
Skype: jerry_shi2010
Phone: +86-13652508770
E-mail: [email protected]
Address: ChanFu Dong Road,XiaoBian Village, ChangAn Town,DongGuan City,GuangDong,China
How to order:
1.Pls send me your drawing or sample (E-mail : [email protected])
And We can design based to the customer's requirements
2.We offer you our best price
3.After you confirmed the price,we start to prepare the sample(usually within one week)
4.After you confirmed the sample,you place an order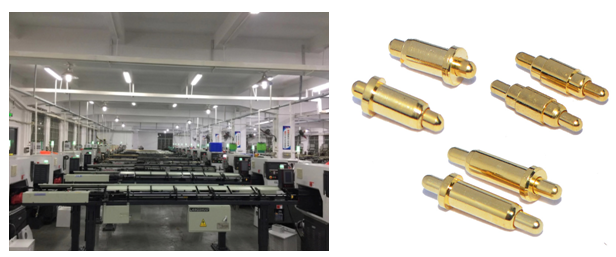 1.Q:Do you accept OEM service ?
A:YES (with your design ,size ,packing ,etc.).
2.Q:Where is your Company located?How can I visit there?
A:Our company is located in DongGuang city,GuangDong,China.Welcome to visit us!!!
3.Q:How can I get some sample?
A:We honored to offer you sample , Sample in stock can be sent for free.
4.Q:How does your factory regarding quality control.
A:We have 15 production processes,9 inspection processes,5 experienced QC,every Pogo pin has its quality assurance.