2021-9-23 10:21:41
What factors affect the service life of pogo pin connectors?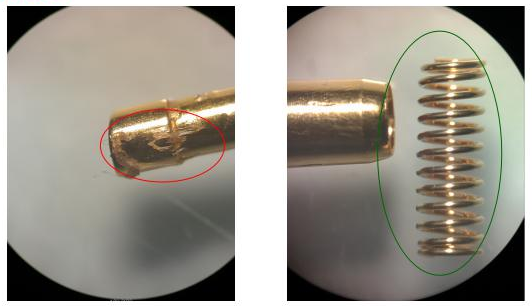 Because the products that need to use connectors are developing in the direction of professional appearance, simple installation and long, the appearance of pogo pin spring pin connectors has solved the needs of connector manufacturers, so pogo pin spring pin connectors have become water connections Using the favorite of the manufacturer, through a large number of related tests, we found that the following three aspects affect the life of the pogo pin connection.
1. Friction corrosion:
The friction of the pogo pin spring-pin connector during work and the corrosion of harmful substances in the working environment are important reasons for the reduction of the life of the pogo pin spring-pin connector.
2. Electrical failure:
These faults refer to the problems between the wires and the terminals, which are also problems that directly affect the connectors of the pin and spring pin connector. An upgraded version of the crimping technology. After testing and experiments, it can reduce the occurrence of electrical faults, and has begun to be slowly applied in actual production.
3. Plugging problem:
The influencing factor of the pogo pin connector failure is the problem of plugging and unplugging. The plugging force is not easy to control, because it is easy to fall off if it is small, and it will hurt if it is large. This is a long time ago problem, but the more common method used now is to explain the different places of use to control different insertion and extraction forces. This method can achieve the application of the target pin connector to a certain extent, but it still cannot be completely solved. this problem.
The above three aspects are the key factors that have long-term impact on the pogo pin spring-pin connector, and are also several problems that are more difficult to solve. However, as long as these problems are solved, the development of the pogo pin spring-pin connector will be more advanced and can be more extensive The use of pogo pin elastic pin connector.