2022-6-28 9:21:18
Comply with the latest EU Rohs standard Pogo PIN
Cnomax is a factory specializing in Pogo pin production. The materials used in our Pogo pins are all in accordance with the latest EU Rohs standards,We serve many customers in the European Union.The material we use is basically Free cutting little-lead brass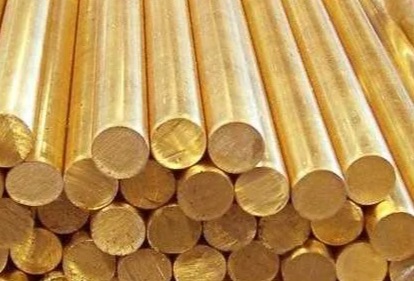 what are the free cutting little-lead brass ?
Brass with lead content that meets the following criteria:
1, RoHs: electronic and auto parts, Pb less than 0.1% (exception: Copper alloy Pb less than 4.0%).
2, California AB 1953: sanitary ware and various valves, Pb equivalent less than 0.25%. The term "lead-free" does not mean the lead content of the materials used in piping, pipework and fixtures, but rather the weighted average lead content of piping, pipework and fixtures crossing the water surface shall not exceed 0.25%, as determined by the prescribed formula.
3. CDA(American Copper Industry Association) : Pb below 0.09%.
4. Us electronics industry: Pb below 0.01%.
5, Standard no. : YS/T647-2007.
EU RoHS is the abbreviation of Directive on the Restriction of The Use of Certain Hazardous Substances in Electrical and Electronic Equipment. RoHS lists a total of six hazardous substances, including: lead Pb, cadmium Cd, Hg, hexavalent Chromium Cr6+, polybrominated diphenyl ethers PBDE, PBB. These two standards are introduced to prevent the components and materials in electronic and electrical equipment from containing prohibited substances in environmental management substances, substances to be abolished and substances to be reduced (hazardous substances) mixed and used. To protect the earth's environment and mitigate the deteriorating effects on ecosystems, to protect human health and to maintain the sustainable and healthy development of human society.
CNOMAX complies with ROHS standards for many reasons. The first reason is that there are now laws and regulations requiring companies to comply with ROHS standards. If a company does not meet ROHS standards, it may face fines or penalties.
Another reason CNOMAX must comply with the ROHS code is that it can help the company reduce its environmental impact. Compliance with ROHS standards means companies use less hazardous materials, which can reduce waste and reduce emissions.
ROHS compliance can help companies improve their image with customers. Customers are increasingly interested in the company's environmental practices and compliance with ROHS standards.
Our technical experts review your Pogo pin according to the appropriate RoHS regulations. Our declaration of conformity means that your product has the right to enter the European market