2022-6-28 10:10:34
About 5V 1A Dip type Pogo pin design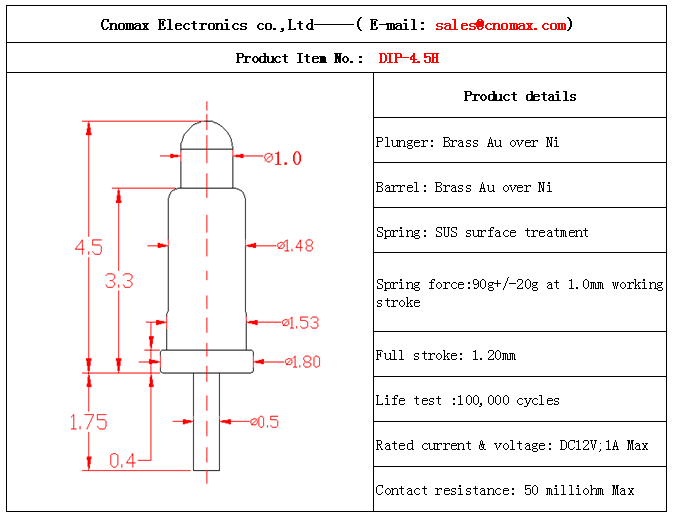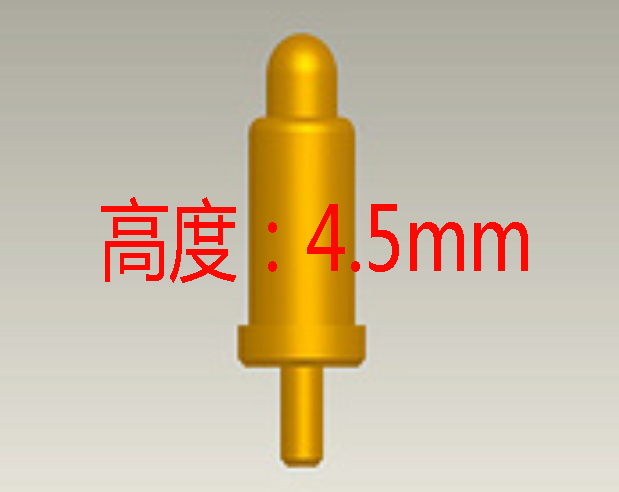 Pogo pin, as a special connection part for conduction and signal transmission, is made of special materials, which basically comply with the latest EU Rohs standard, although the production process is complicated. But this does not affect its use value, good conductive characteristics of the engineers have been unanimously praised.
Pogo pin 5V and 1A produced by our company are widely used by many circuit engineers. Although the number of Pogo pin is not much, we are also happy to produce it for you. To solve your signal transmission and conduction problems.
This Pogo pin launched by Cnomax company is produced with the free cutting little-lead brass material with gold-plated surface and beautiful color. Because it conforms to the latest EU Rohs standard, it has been recognized by the majority of customers in order to reduce the pollution to the environment as much as possible and better protect our earth.
Specific technical parameters are as follows:
Plunger: Brass Au over Ni
Barrel: Brass Au over Ni
Spring: SUS surface treatment
Spring Force :70g+/-20g at 1.0mm working stroke
Full stroke: 1.70 mm
Life test: 100000 cycles
Rated current & voltage:DC12V; 1A Max
Contact resistance: 50 milliohm Max
We have also made great efforts on this Pogo PIN, not only using first-class lead-free copper material, but also choosing the best conductivity technology for the gold-plated layer, which can not only make the appearance smoother, conductivity and wear resistance better, but also present an attractive golden color.
If this design does not meet your requirements, do not worry, you can contact us at any time, give your size design scheme, we will design the Pogo PIN for you to meet your requirements, quality assurance, reasonable price.
Such a good service, as an engineer you, enchanted?