2018-3-7 11:30:08
What are the pogo pin standard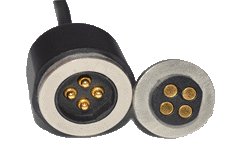 Pogo pin
has become very common in daily life a connection device, bear the work very much connection in daily life.Although many people know that the spring plunger, often also in use, but seldom know the spring plunger standard.Details about the spring plunger standard can help people better understand the spring plunger, can also help you when choosing to provide some help.
Speak of the spring plunger standard, first is to know about the structure of the plunger spring.Generally speaking, the spring plunger into the needle, needle, spring three parts.The corresponding also have three parts of the standard.Everyone in to choose can choose according to different usage accordingly, to explain in detail below.
General spring plunger needles generally divided into three kinds of specifications, including slope, the borehole bottom peace.According to different specifications of course also have different advantages and disadvantages.As for the spring plunger needles, this is the key factors influencing the spring plunger, but tend to customize according to customer requirements for the corresponding.Spring is the key to the whole spring thimble.Finally, add the insulation plastic spring thimble can complete a high quality.
Through the interpretation of the above, I believe that everyone has been very understand the spring plunger, can also know how to choose the high quality spring plunger.But even though you know how to choose the high quality spring thimble, but in the process of choose and buy is very waste of time.If you have need, you can connect with us, ensure that enables you to choose to own the most satisfied with the spring plunger.What, not hesitate to contact us immediately.