2018-3-27 12:07:39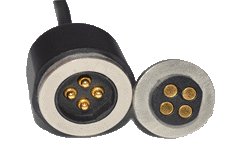 How to install the pogo pin connector
With the increasing of the people demand for pogo pin, now on the market of spring needle manufacturers also bubbled up like mushrooms, most of the time, if we want to choose the more suitable products, you need to in advance to understand it.To this, the next cnomax pogo pin factory to tell us what are the installation of spring needle.
1. The first is SMT, the spring pin the installation method of general stability is better, the needle at the bottom of the designs for the flat, so we can use vertical or horizontal encapsulation, this also makes it easier and PCB soldering.In addition, some with positioning needle, needle tail deviation occur so you don't, the effect will be better.
2. The second straight weld end installation, normal plug-in package, easy to welding.In addition, we often use the tail bending plug-in package, also let spring needle manufacturers therefore have more choices in the use of space.
3. The last is floating installation, it mainly adopts the design of the double double acting, so more suitable for no welding pressure connection, let the engineer in threatening the two-way connection plate more flexibility in space.
Of course, there are plenty of other ways to install the spring needle, when trying to choose or we need according to their own actual situation to decide.Small make up hope, everyone after seen above, can feel some reference and help.In addition, if you want to know more information about the spring needle or are looking for a professional supplier of the spring needle, welcome to the website of cnomax or dial the hotline for further advice ----www.cnomax.com