2018-12-20 11:19:58
How to design Waterproof pogo pin connector
With the development of technology, Many electrical appliances use artificial intelligence
For wearable devices, Many designs need to be waterproof pogo pin connector,But often in the process of charging the device, it is difficult to achieve waterproof effect, At this time, How to design waterproof pogo pin connector is very importance
In the process of application, we can be divided into two types: single-head PIN and double-head PIN
The following is the design drawing of single-head PIN
When the water enters the PIN,It does not affect the normal transmission of current
As long as we Moulding the PIN and Housin together, It will be reach waterproof effect.That's easy.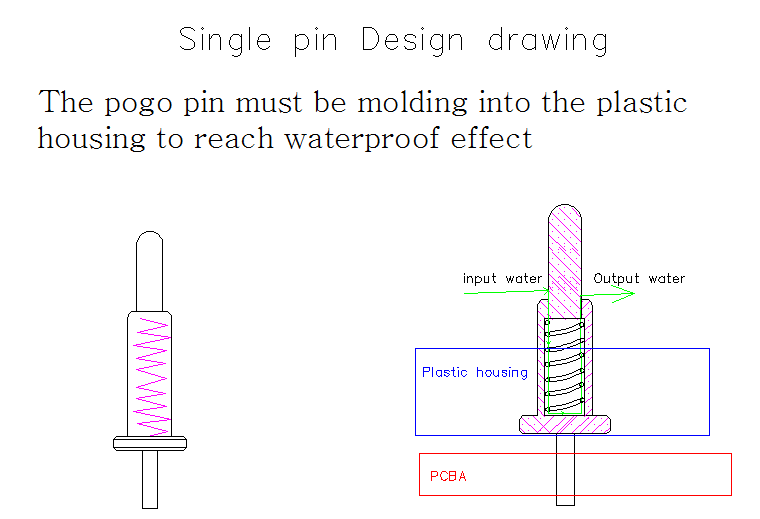 But if it's a double-head PIN,How can I to reach the waterproof effect ?
The engineer of Cnomax pogo pin factory found a way to make it waterproof and can be mass-produced design
The double-head PIN design drawing as follow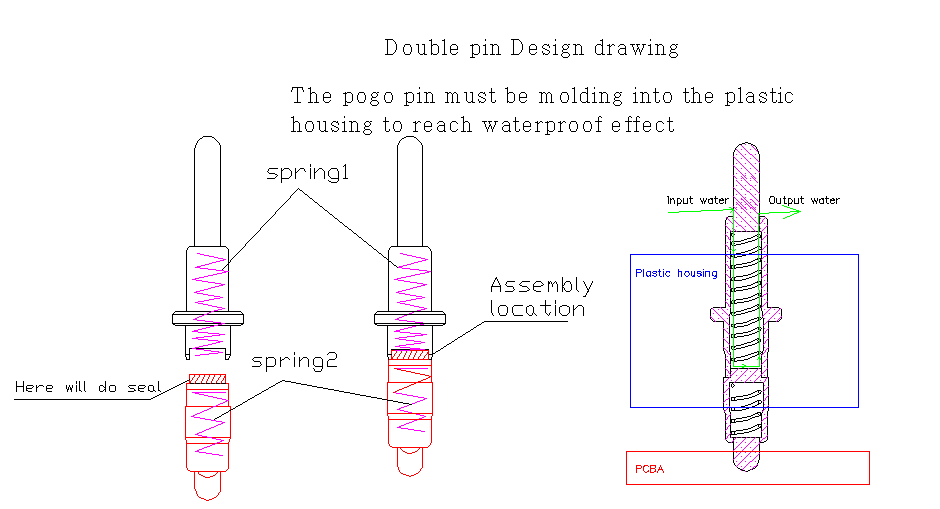 We used two PIN assemblies to achieve true waterproofing
If you still have any questions
Please feel free to contact us.