Product Show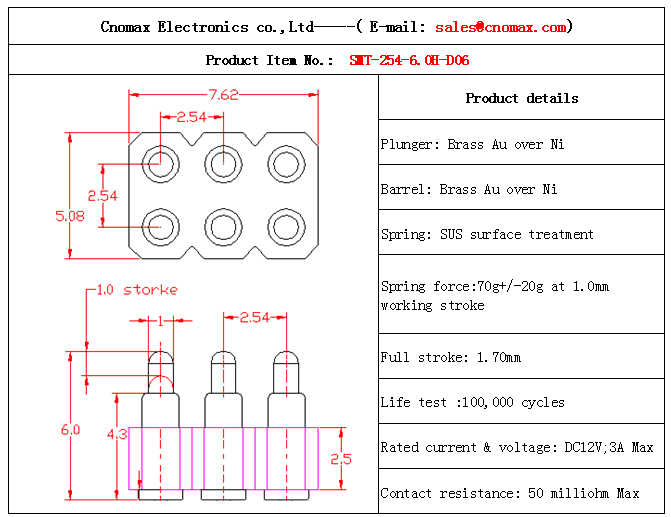 6.0mm high 6pin double row China pogo pin connector manufacturer supplier
Product Numbers:2017818163054
Product description:6.0mm high 6pin double row China pogo pin connector manufacturer supplier
INTRODUCTION:
6.0mm high 6pin double row China pogo pin connector manufacturer supplier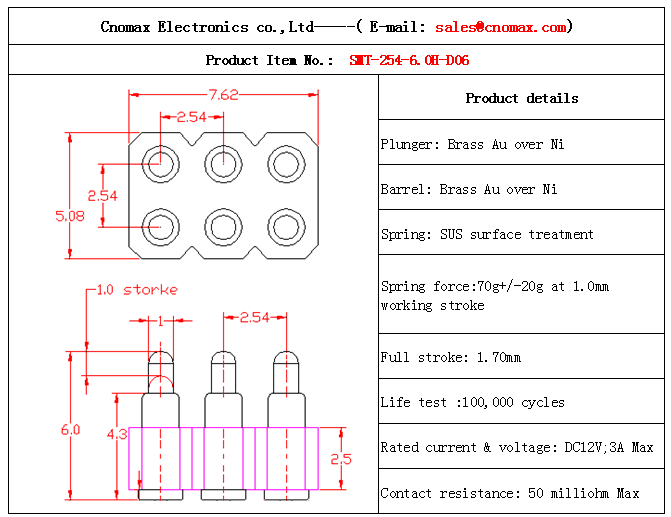 How to order:
1.Please tell us which Pogo Pin will you need,And you can selected from the product catalogue(we have SMT,DIP and Soldering style)
2.We will offer our best price for you.
3.After you confirmed the price,we start to prepare the sample(usually within one week)
4.After you confirmed the sample,you place an order.(you can T/T,or pay to our Paypal)
Customized contact probe, spring test probes, pogo pin connector and PCB test pin for PCB electronic product testing. Spring Loaded Pogo Pin, test pin, contact probe and receptacle are developed especially for testing electrical requirements in a veriety of applications. They provide a reliable means to test in bare or loaded printed circuit boards and other circuitries where a number of contact points must be accessed.