12.0mm high 6pin pogo pin connector supplier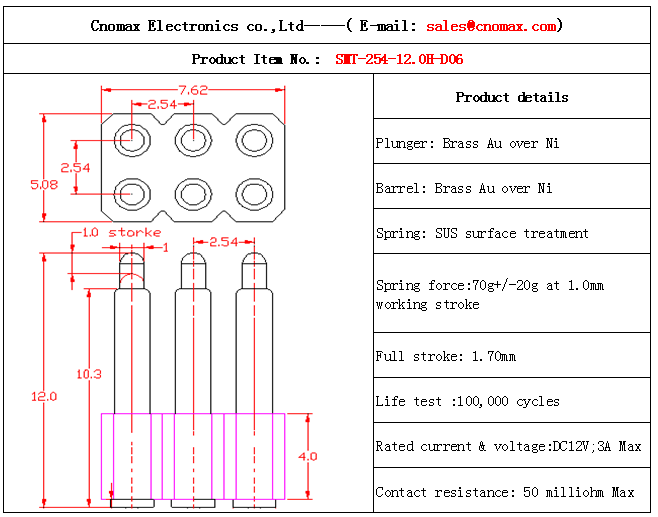 Pogo Pin -Do you also sell panel mount part (Female connector=mating part)alone?
Of course,We are also have variety of panel mount part style for you reference. It can be customized the same as customers design too.
About customized:If your product have some difference about what I want.can you customized for me?
Yes,We are willing customize for you according to your requirements.
and please send me some detail information.
Main research and development,production,sales: Pogo Pin,Spring-Loaded Pin,Pogo pin connector,Connectors PIN,magnet charging connector, wire connector,precision automatic lathe parts,military special connector,lead-free halogen-free precision connectors and other electronic product parts.


How to order:
1.Please tell us which Pogo Pin will you need,And you can selected from the product catalogue(we have SMT,DIP and Soldering style)
2.We will offer our best price for you.
3.After you confirmed the price,we start to prepare the sample(usually within one week)
4.After you confirmed the sample,you place an order.(you can T/T,or pay to our Paypal)