Product Show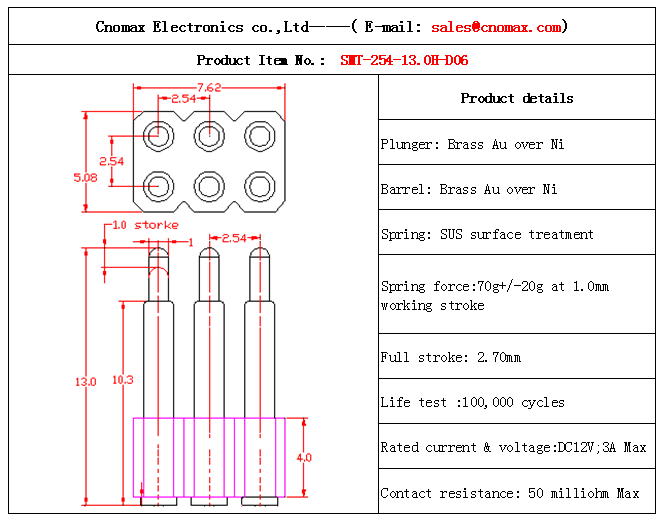 13.0mm high 6pin china pogo pin connector connector wholesaler supplier
Product Numbers:2017818165910
Product description:13.0mm high 6pin china pogo pin connector connector wholesaler supplier
INTRODUCTION:
13.0mm high 6pin china pogo pin connector connector wholesaler supplier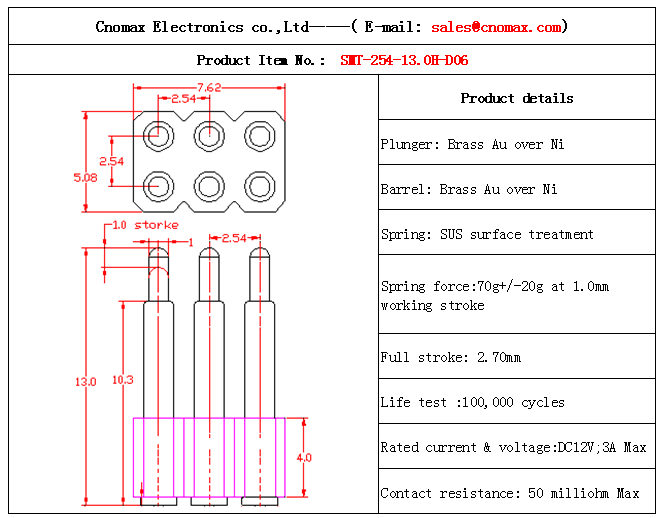 Pogo Pin - About the sample:can I get some sample?
Yes,once you confirm all the detail information can meet your
requirement, we will send samples for you testing.
Connector types: electronic pogo pin connector generally can be divided into the I/O (Input/Output) and Interconnection 2 kinds, including I/O classes used for connecting computer systems and peripheral equipment. Such as mouse, monitor, keyboard, a list of machine drawing machine and the network system of signal transmission between use. And Interconnection is applied in the main system and peripheral equipment, for the zero load and electrical signal connection between each system module, related products have integrated circuit socket (ZIF series) and plate flange connector (PCI SLOT, DDR, etc.).
How to order:
1.Please tell us which Pogo Pin will you need,And you can selected from the product catalogue(we have SMT,DIP and Soldering style)
2.We will offer our best price for you.
3.After you confirmed the price,we start to prepare the sample(usually within one week)
4.After you confirmed the sample,you place an order.(you can T/T,or pay to our Paypal)