Product Show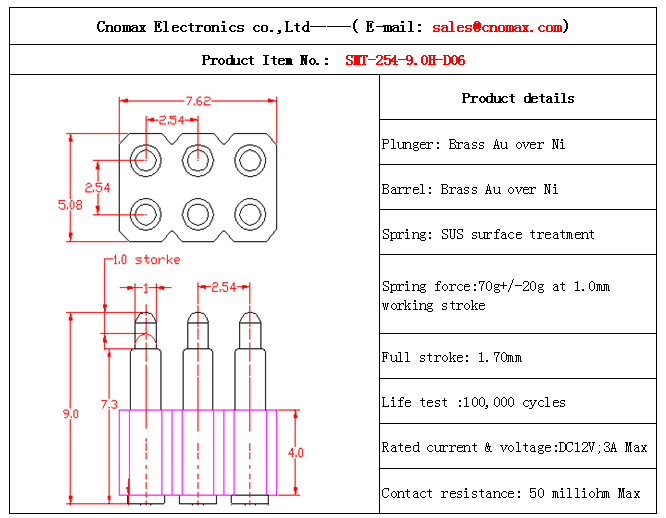 9.0mm high 6pin china Mill-max spring loaded pogo pin connector supplier
Product Numbers:2017818164849
Product description:9.0mm high 6pin china Mill-max spring loaded pogo pin connector supplier
INTRODUCTION:
9.0mm high 6pin china Mill-max spring loaded pogo pin connector supplier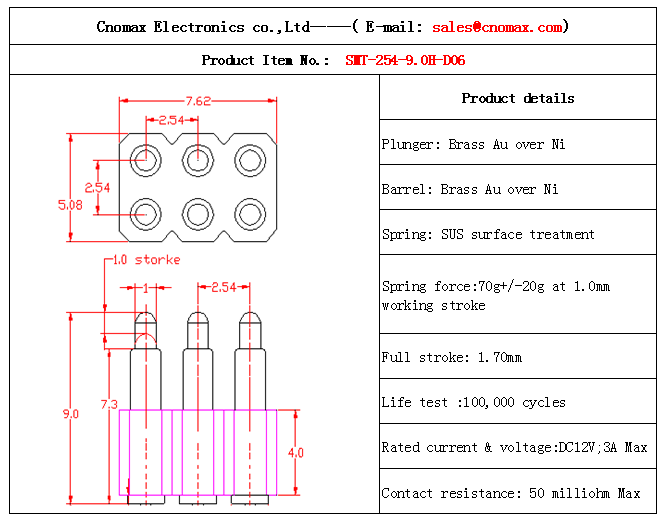 Main research and development,production,sales: Pogo Pin,Spring-Loaded Pin,Pogo pin connector,Connectors PIN,magnet charging connector, wire connector,precision automatic lathe parts,military special connector,lead-free halogen-free precision connectors and other electronic product parts
We are Pogo PIN Professional manufacturer for PCBA and all kinds of electronic products,If you have needs, can be selected from the product catalogue below,There will always be a item for you to use.Maybe our price is not the cheapest, but our quality is the best.Because we are gold plated Pogo PIN !!!For your product better conductive, please choose us!!!!!
Related Article:What is the pogopin? Where is the use?